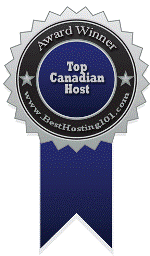 "I have been a customer of Metric Hosting Ltd. for more than a decade and I am very satisfied with their friendly client service. They respond to my enquiries on technical issues very timely. They also provide me with professional and technical advice. I would recommend their service to anyone!" Catherine Johnston - hunggarkuen.com



Your web presence is important whether it is personal or business oriented. Driving traffic, presenting concise information and promoting your products and services. We have designed sites for individuals, local operations, and large firms.

Here's the best part: We have a website design team that can create fluid and dynamic web pages that meet today's web standards. We recognize that each of our clients has different web needs, and have responded by creating a price list for your typical web design costs.




Website Design
Megasite
Gigasite
Terasite
Monthly Fee*
$39.95
$69.95
$99.95
Yearly Fee*
$395.00
$695.00
$995.00
Who this is right for:
Personal
Small Business
Medium Business
Webpages**
1-5
6-10
11-15
Hosting Package
Megapack
Gigapack
Terapack
Domain Names
1
1
2
Risk Free: 30-day Money Back Guarantee
Yes
Yes
Yes

Ready to Order?

Call Us Today! 306.737.2725




Note


*Add applicable GST for Canadian customers and PST for Saskatchewan customers.
You may pay by credit card, cheque or Paypal. We accept Visa, Mastercard, and Amex. If unsatisfied, your first month of web hosting is refunded, excluding the costs of any domain registrations we've made.